TNPSC Nursing Exam Syllabus : Tamil Nadu Public Service Commission
Organisation : Tamil Nadu Public Service Commission (TNPSC)
Exam Name : TNPSC Nursing Examination
Standard : UG Standard
Subject Code : 335
Announcement : TNPSC Nursing Exam Syllabus
Website : https://www.tnpsc.gov.in/English/new_syllabus.html
TNPSC Nursing Exam Syllabus
TNPSC Nursing Exam Syllabus are given below,
Related / Similar Syllabus : TNPSC Nutrition & Dietetics Exam Syllabus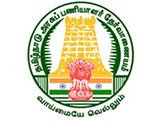 UNIT – I:
Immunity and immunization, Health Promotion and Levels of disease prevention, Medico-legal issues, Hypothermia, Hyperthermia, Heat stroke, Infection control, Patient safety, Chest physiotherapy and posturaldrainage, Cardio pulmonary resuscitation, Fluid& electrolyte and acidbase balance, Asepsis, Inflammation and infection, Wound healing, Care of surgical patient, Shock, Pain, Geriatric care, Biomedical waste management, Hypersensitivity reaction, Rehabilitation, Prosthesis.
UNIT – II:
Gastro Intestinal tumors, Oesophageal disorders, bleeding, Duodenal ulcer, Pancreatic inflammation and tumors, Peritonitis, Hepatitis, Cirrhosis, Hepatic failure, Gall bladder inflammation and stones, Perforation of small and large intestine, Irritable Bowel Syndrome, Hernias, Appendicitis, Hemorrhoids, Fissures, Fistulas, Thyroid and parathyroid glands disorders, Diabetes Mellitus, Adrenal and Pituitary tumors and insufficiency. Bronchial Asthma, Chronic Obstructive Pulmonary Disease (COPD), Bronchitis, Emphysema, Empyema, Atelectasis, Bronchiectasis, Pneumonia, Lung abscess, Pleural effusion, Pulmonary embolism, Pulmonary hypertension, Pulmonary oedema.
UNIT – III:
Coronary artery diseases, Angina pectoris, Myocardial infarction, Congestive heart failure, Rheumatic heart disease, Cardiac dysrythmias,Hypertension, Raynaud's disease, Aneurism and peripheral vascular disorders, Congenital and acquired valvular disorders, Anemias, Polycythemia, Thalassemia, Leukemias, Leukopenias, Agranulocytosis, Lymphomas, Myelomas, Fracture. Amputation, Bone infections and tumours, Arthritis, Spinal cord injuries, Osteoporosis and Paget's Disease, Prolapsed intervertebral disc, Pott's spine, Dermatitis, Pemphigus, Psoriasis, Malignant melanoma, Burns,Pelvic inflammatory disease, Ovarian and fallopian tube disorders, Uterine and cervical disorders, Menopause and Hormonal replacement therapy.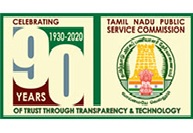 UNIT – IV:
Phimosis, Orchitis, Sexual dysfunction, Infertility, Urinary tract infections, Pyelonephritis, Nephrotic syndrome, Renal calculi, Acute and Chronic renal failure,Tumors and Benign Prostate Hypertroph. Acute and chronic suppurative otitismedia, Facial nerve palsy, Tympanic membrane perforation, Vertigo, Meniere's disease, Deviated nasal septum, Nasal polyp, Epistaxis, Rhinitis, Sinusitis, Hearing loss and deafness, Tonsillitis, Pharyngitis, Laryngeal tumor.
Refraction errors, Conjunctivitis, Retinal detachment, Cataract, Glaucoma, Blindness, Increased ICP, Meningitis, Encephalitis, Multiple sclerosis, Parkinsonism, Myasthenia Gravis, Guillian Barre Syndrome, Alzheimer's disease, Bell's palsy, Cerebro vascular accident, Peripheral Neuropathy, Seizures, Traumatic Brain Injury, Multiple sclerosis. Triage, Poisoning, Snake bite, Disaster management.
UNIT – V:
Conception and foetal development, Physiological changes during pregnancy, Diagnosis of pregnancy · Antenatal care, Physiology and mechanism of labour, Management of stages of labour, Partograph, Pain relief and comfort in labour, Conduct of delivery. Neonatal assessment and new born care, Initiation of breast feeding, Placental examination, common drugs used in labour, Post natal assessment and management, Lactation management, Family welfare services, Minor disorders of newborn and its management, Levels of neonatal care. Hyperemesis gravidarum, Bleeding in early and late pregnancy, Abortion, Ectopic pregnancy, Vesicular mole, Placenta praevia, Abruptio placenta, Uterine abnormality and displacement.
Download Syllabus
TNPSC Nursing Exam Syllabus Link:

http://www.syllabus.gen.in/uploads/pdf2022/2951-syllabus.pdf