TNPSC Pharmaceutical Sciences Exam Syllabus : Tamil Nadu Public Service Commission
Organisation : Tamil Nadu Public Service Commission (TNPSC)
Exam Name : TNPSC Pharmaceutical Sciences Examination
Standard : PG Standard
Subject Code : 246
Announcement : TNPSC Pharmaceutical Sciences Exam Syllabus
Website : https://www.tnpsc.gov.in/English/new_syllabus.html
TNPSC Pharmaceutical Sciences Exam Syllabus
TNPSC Pharmaceutical Sciences Exam Syllabus are given below,
Related / Similar Syllabus : TNPSC Pharmaceutical Chemistry Exam Syllabus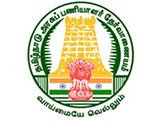 UNIT- I:
a) The physical, physico-chemical and engineering principles governing design, layout and operation of plants for the process employed in pharmaceutical industry.
b) Unit operations: size reduction, size separation, mixing, compression, filtration, centrifugation, extraction, evaporation, drying, distillation, crystallization.
c) Industrial Hazards and Safety Precautions: Mechanical, Chemical, Electrical, Fire and Dust hazards, Industrial dermatitis, Accident records.
d) Containers, closures and packaging materials.
e) Preformulation Studies
f) Pharmaceutical excipients: Antioxidants, preservatives, Colouring, Flavouring and Sweetening agents, Solvents.
g) Facts related with formulation:- Physical properties, particle size. Crystal from, flow cohesiveness. Solubility. Chemical properties, Hydrolysis. Oxidation racemization, enzymatic decompositions.
h) pH determination, application, buffer equation, buffer capacity, buffered isotonic solutions;
i) Pharmaceutical calculations: Calculations of doses, alcohol dilutions, proof spirit, isotonic solutions.
j) Nuclear Pharmacy- Introduction to Radiopharmaceuticals, radioactive half-life, units of radioactivity.
k) Good Manufacturing Practice.
l) Quality control of the following formulations: Semisolids, Solid dosage forms, Liquid dosage forms, Parenteral and ophthalmic preparations.
m) New Drug Delivery Systems- Aerosols, Ocusert, Transdermal Drug Delivery
n) Cosmetics- Dentifrices, Lipsticks, Face powders, shampoos, depilatories and Manicure preparations.
UNIT- II:
a) Blood Products and Plasma Substitutes: Collection, processing and storage of whole human blood, concentrated human RBCs, dried human plasma, human fibrinogen.
b) Basics of pharmacokinetic studies and their importance
c) Pharmaceutical Biotechnology- General principles of immunology, immunological techniques used in pharmacy; Sterilization of different pharmaceutical dosage forms; Sterility Testing;
d) Immunologicals: Preparation and quality control of products representing various categories like
Toxoids – Diphtheria and Tetanus
Live Bacterial Vaccines – BCG
Killed Bacterial Vaccines – Cholera, DPT
Viral Vaccines – Polio, Rabies and small pox
Antitoxins – Diphtheria
UNIT – III:
a) Chemistry of Alkaloids, Vitamins, Flavanoids, Glycosides, steroids, terpenes, vitamins and hormones.
b) Catalytic hydrogenation, dehydrogenation, metal hydride reduction. Reduction with hydrazine and its derivatives, Birch reduction, Clemenson's reduction, Meerwin – Ponndrof reduction, oxidation with periodic acid, lead tetra acetate, mercuric acetate and selenium oxide.
UNIT – IV:
Synthesis, properties, test for purity, storage of the following categories of drugs – Analgesics and Antipyretics, Anti-inflammatory, Hypnotics and sedatives, Anti convulsants, Anti-psychotics, Anti-histamines, Sympathomimetics, Adrenergic antagonists, Cholinomimetics and anti-cholinergic, Local Anaethetics, Anti- hypertensives, Anti-anginal, Sulphonamides,antibiotics, Anti-TB, Anti-Viral, Anti- Fungal, Antimalarials, Anti-Neoplastics.
UNIT- V:
a) Principles and Pharmacopeial Assay Procedures involving Non-aqueous Titration, Oxidation-Reduction, Diazotization, complexometric methods, electrometric titration, gravimetric analysis.
b) Polarimetry and refractometry, and gasometric analysis of oils, fats and waxes.
c) Chromatography- TLC, Column, Paper, GC, Ion exchange, HPLC, HPTLC, Gel electrophoresis.
d) Theory, principle, instruments and applications of colorimetry, UV- Visible Spectrometry, Fluorimetry, Nephalometry, Turbidometry, IR, Mass, NMR, RIA.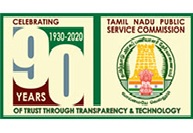 UNIT- VI:
a. General Pharmacology:- Routes of adminstration, Absorption, distribution, Biotransformation and Extretion of drugs.
b. Drugs acting on Central Nervous system Analgesics, Nonsteroidal anti inflammatory drugs, Sedatives and Hypnotic.
c. Drugs acting on Autonomic Nervous system Drugs which influence the working of autonomic nervous system.
d. Drug acting on cardiovasular system: cardiac glycosides, Anti hypertensive, anti arrhythmic and anti anginal drugs.
e. Diuretics & anti diuretics.
UNIT- VII:
a. Drugs acting on GIT.
b. Insulin and oral anti diabetic drugs, Thyroid and anti-thyroidal drugs, oral contraceptives. Hormone replacement therapy, drugs acting on uterus.
c. Antihistaminic drugs and Drugs used in Migraine.
d. Chemotherapy- sulphonamides penicillins, cephalosporins, quinolones, Tetracyclines, Aminoglycosides, Chemotherapy of Tuberculosis, leprosy, malaria, cancer , Ameobiasis, Helminthiasis.
e. Toxicology- Systematic & local treatment of poisoning and their treatment.
UNIT- VIII:
a. General principles of cultivation and collection of drugs from wild & cultivated sources, their merits and demerits, factors affecting cultivation, adulterants and their detection.
b. Plant growth regulators.
c. Source, synonym, cultivation, collection, preparation for market, diagnostic characters
d. Principle and application plant tissue culture.
e. Basics of fermentation technology & production of Antibiotics, Vitamins.
UNIT- IX:
a. Biosythetic pathways of Tropane alkaloids, Cholesterol, amino acids.
b. WHO Guidelines for herbal medicines.
UNIT- X:
a. Drugs and Cosmetics Act 1940 and Rules 1945.
b. Pharmacy Act 1948.
Download Syllabus
TNPSC Pharmaceutical Sciences Exam Syllabus Link:

http://www.syllabus.gen.in/uploads/pdf2022/2967-syllabus.pdf