Panjab University B.Lib 2020-21 Syllabi Foundations of Library & Information Science : puchd.ac.in
Organisation : Panjab University
Course Name : Bachelor of Library And Information Science (B.Lib)
Service Name : B.Lib 2020-21 Syllabi/ Syllabus
Subject Name : Foundations of Library & Information Science
Semester : I
Website : https://puchd.ac.in/syllabus.php
PUCHD B.Lib Syllabi
Syllabi For Bachelor of Library and Information Science (Semester) System) 2020-2021.
Related / Similar Syllabus : PUCHD M.Lib Syllabus 2020-21

Course Details
Semester : 1
Paper Code: BLIS 01
Paper Title: Foundations of Library & Information Science
Instructions
(i) The theory question paper will be of 80 marks of 3 hours duration and 20 marks will be for internal assessment.
(ii) The syllabus has been divided into four units.
There shall be 9 questions in all. The first question will be compulsory consisting of 15 short answer type questions spread over the whole syllabus to be answered in about 25 to 30 words each. The candidates will be required to attempt any 10 short answer type questions carrying 20 marks (i.e., 2 marks for each).
Rest of the paper shall contain 4 units. Each unit shall have two questions of 15 Marks each, and the candidates shall be given internal choice of attempting one question from each Unit.
Objectives:
To study library in the social context, and to acquaint the students with the basic philosophy of Library and Information Science.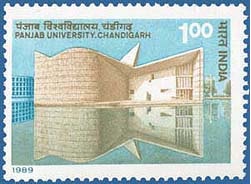 Syllabus
Unit 1: Library- Types and Role
** Library: Definition, concept, objectives and role of libraries in Socioeconomic, Cultural, Educational, Scientific and Technological Developments
** Historical Development of Libraries
** Types of Libraries: Objectives, features and functions
** Five Laws of Library Science and their implications.
** Public Relations and Extension Activities
Unit 2: Library Legislations & Related Laws/ Concepts
** Library Legislation: Need and features.
** Library Legislation in India with special reference to states of Madras, Andhra Pradesh, Gujarat, Manipur and Uttrakhand.
** The Press and Registration of Books Act; The Delivery of Books and Newspapers (Public Libraries) Act
** Copyright Act
** Right to Information Act; Intellectual Property Rights; Information Technology Act
** Plagiarism
Unit 3: Professional Associations, Organizations and Resource Sharing.
** Library and Information Science as a discipline and LIS education in India.
** Librarianship as a Profession and Professional Ethics.
** National and International Professional Associations: Indian Library Association (ILA), Indian Association of Special Libraries and Information Centres (IASLIC), Indian Association of Teachers of Library and Information science (IATLIS), International Federation of Library Association and Institutions (IFLA), American Library Association (ALA), Chartered Institute of Library and Information Professionals (CILIP), Association for Information Management (ASLIB) and Special Libraries Association (SLA)
** Role of United Nations Educational, Scientific and Cultural Organization (UNESCO), University Grants Commission (UGC) and Raja Ram Mohan Roy Library Foundation (RRRLF) in the promotion and development of libraries
** Resource Sharing: Concept, need, purpose and areas of resource sharing in libraries.
Unit 4: Information, Knowledge and Society
** Information: Meaning and characteristics
** Data, Information, Knowledge, Wisdom; Knowledge Society: concept.
** Information Transfer Cycle: Generation, storage and dissemination of information
Download Syllabus
B.Lib Syllabi : http://www.syllabus.gen.in/uploads/pdf2020/1793-blib.pdf