TSPSC Town Planning Building Overseer Exam Syllabus 2022
Organisation : Telangana State Public Service Commission (TSPSC)
Post Name : TSPSC Town Planning Building Overseer Recruitment 2022
Announcement : TSPSC Town Planning Building Overseer Exam Syllabus 2022
Starting Date : 20th September, 2022
Last Date : 13th October, 2022
Website : https://www.tspsc.gov.in/
What is TSPSC Town Planning Building Overseer Exam?
TSPSC Town Planning Building Overseer Exam is organised by Telangana State Public Service Commission. The age limit is between Minimum 18 years & Maximum 44 years. The must possess a minimum qualification of a Diploma in D.C.E. / L.C.E. / L.A.A., awarded by the State Board of Technical Education. The total Number of Vacancies are 175. The Last Date of submission is 15th October, 2022.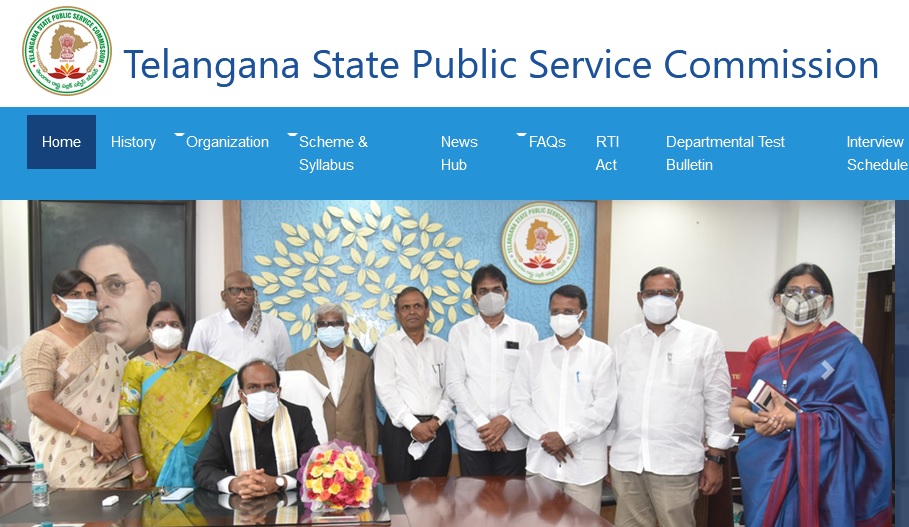 Syllabus For TSPSC Town Planning Building Overseer Exam
The Syllabus For TSPSC Town Planning Building Overseer Exam are given below,
Paper-I: General Studies And General Abilities
1. Current Affairs – Regional, National and International
2. International Relations and Events.
3. General Science; India's achievements in Science and Technology
4. Environmental issues and Disaster Management
5. Economy of India and Telangana
6. Geography of India with a focus on Telangana
7. Indian Constitution and Polity with a focus on local self Government
8. Society, Culture, Heritage, Arts and Literature of Telangana
9. Policies of Telangana State
10. History of Modern India with a focus on Indian National Movement
11. History of Telangana with special emphasis on Movement for Telangana Statehood
12. Logical Reasoning, Analytical Ability and Data Interpretation
13. Basic English (8th Class Standard)
PAPER-II: Concern Subject (Intermediate Vocational Standard)
Importance of Lettering and Numbering – Figure Sizes and Proportions IS Standard Practice.
Construction of Plain Geometric Figures (Lines Angles, Triangle, Rhombus, Quadrilaterals, Polygon etc) Orthographic Projection- Recommended methods of Projections as per IS code.
Construction of Ordinary Scale – Plain, & Comparative Diagonal, Vernier, & Scale of Chords.
Drawing Plan and Elevation of Points, Lines, Surfaces & Solids. Conventional Signs and Symbols as per IS Code for Engineering Drawings and Buildings Drawings.
Drawing and detailing of
(a) Brick arrangements – Various types of Bonds,
(b) Stone Masonry & Stone Joints
(c) Foundations – Various types
(d) Damp Proof Course & Plinth Protection
(e) Roof types – Reinforced Concrete, Madras Terrace & Jack Arch,
(f) Flooring types – Timber Flooring, Steel Flooring, Tile Flooring,
(g) Arches & Lintels Carpentry Joints, Framing, Paneling and Moulding
(h) Doors types – Paneled, Glazed, and Flush Door,
(i) Windows & Ventilators
(j) Pitched Roof – Various types – King post, & Queen post,
(k) Steel Roof Trusses
(l) Stairs – Various types – Wooden, Steel and Reinforced Concrete – Spiral, Doglegged & Open Well
(m) Single Storied Residential House – Plan, Elevation and Section
(n) Cross section showing different types of Roads, Railway Track, Embankment and layout of Platforms
(o) Different types of Irrigation Structures
(p) Pipelines Joints Drainage Works, Manholes, Sanitary fittings,
(q) Forms of Rivet Heads, Types of Riveted Joints, Standard Steel Section, Standard Connections.
Surveying of Buildings Sites with Chain, Field Book Entries – Plotting – Calculation of Areas. Use of Prismatic Compass, Handling of Leveling Instrument – Differential Leveling, Surveying of Building Sites with Chain and Level for Calculation of Earth Work. Plotting of Longitudinal/Cross section, Drawing of Contours.
Syllabus : http://www.syllabus.gen.in/uploads/pdf2022/3949-note.pdf
Scheme of Examination:

What are the important dates of TSPSC Town Planning Exam?
The important dates of TSPSC Town Planning Building Overseer Exam are given below,
Starting Date : 20th September, 2022
Last Date : 13th October, 2022