TNPSC Agriculture Exam Syllabus : Tamil Nadu Public Service Commission
Organisation : Tamil Nadu Public Service Commission (TNPSC)
Exam Name : TNPSC Agriculture Examination
Standard : PG Degree Standard
Subject Code : 285
Announcement : TNPSC Agriculture Exam Syllabus
Website : https://www.tnpsc.gov.in/English/new_syllabus.html
TNPSC Agriculture Exam Syllabus
TNPSC Agriculture Exam Syllabus are given below,
Related / Similar Syllabus :

TNPSC Animal Husbandry & Veterinary Science Exam Syllabus

TNPSC Combined Statistical Subordinate Service Exam (CSSSE) Syllabus 2022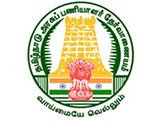 UNIT- I: Crop Production Principles & Practices
Weather and crop production – Agro – ecological zones and geographical distribution of crop plants in Tamil Nadu Cropping systems – different types and their importance in food production – Package of practices followed for field crops and cropping systems in Tamil Nadu – Production technologies for ornamentals, vegetables, fruits, spices, Plantation crops, indoor and Medicinal plants – Role of growth regulators in vegetables and fruit production.
UNIT – II: Water & Weed Management Principles And Practices
Water Management – Integrated water management – common area management – Different efficiencies in irrigation management-Irrigation management under constraints of irrigation water. Weed management – Important weeds and their distribution in Tamil Nadu – Integrated weed management practices.
UNIT – III: Cropping Systems & Their Management
Tillage and Dry land agriculture – Tillage Management under wet and dry land agriculture water harvesting techniques – Technologies for increasing agricultural production in rainfed agriculture. Agroforestry – Waste land development: Problems and Prospects in Tamilnadu – Farm forestry Agroforestry Social forestry, Natural forestry.
UNIT – IV: Soil Management For Sustainable Agriculture
Soil types of Tamilnadu and their important Physico-chemical properties and their management-problem soils – management-soil fertility management Integrated Nutrient management.
UNIT – V: Seed Production-Principles, Practices And Policies
Seed production in Vegetatively propagated crops – Seed processing – Dormancy Seed treatment – Seed pelleting – Seed Certification – Certified seed production – Seed Act, New seed policy – seed storage – seed industry – Management of Physiological disorders in crop plants for improving seed health and quality.
UNIT – VI: Principles & Practices In Crop Improvement & Crop Biotechnology
Germplasm – crop genetic resources – Innovative breeding methods such as Mutation breeding – Marker assisted selection and breeding – Transgenic technology and applications.
UNIT – VII: Principles & Practices In Pest Management
Pest – Definition – categories of pests including invasive pests – Pests control and pest management — natural, artificial – IPM – Principles, components and integration – Ecological aspects of IPM – various IPM methods – IPM for important pests and nematodes of crops – Role of parasitoids, predators, and entomopathogens (NPV, Bt, Fungus) in IPM – Biointensive and biotechnological pest management methods – Store grain pest management.
UNIT – VIII: Principles & Practices In Plant Disease Management
Bacterial, fungal and viral diseases in major crops – Disease Surveillance – Assessment and forecasting integrated disease management for important plants – Integrated Disease management – Role of antagonistic organisms. Biotechnological approaches in disease Management.
UNIT – IX: Farming Sytems & Management
Farming systems-Integrated farming systems – Farm planning and budgeting. Farm business management – farm management-principles and decision making Management of resources – land, labour, capital and machinery -Farm financial management – Agricultural marketing management – world trade concept economic liberalisation – GATT – IPR issues in agriculture.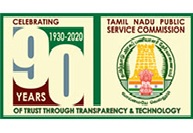 UNIT – X: Transfer Of Technology
Use of modern agricultural information systems –ICT for effective Transfer of technology – importance of tot in agricultural development – Principles of farm journalism – participatory technology development.
Download Syllabus
TNPSC Agriculture Exam Syllabus Link:

http://www.syllabus.gen.in/uploads/pdf2022/2979-syllabus.pdf